Fresh produce at your doorstep
The Bundaberg region is often referred to as Australia's 'food bowl' and for good reason! Our rich soils and temperate climate ensure the bountiful production of macadamias, tomatoes, avocadoes, berries, lychees, pineapples, melons, beans and squash (to name just a few).
The area also produces a significant amount of Queensland's sugar crop, which becomes pretty clear as you drive into Burnett Heads!  What's also unique is the number of roadside stalls selling farm-fresh produce.
So, in the interests of "research", I shopped my way through seven different roadside stalls to show you what is on offer, all within an 8 minute drive of RV Oceanside.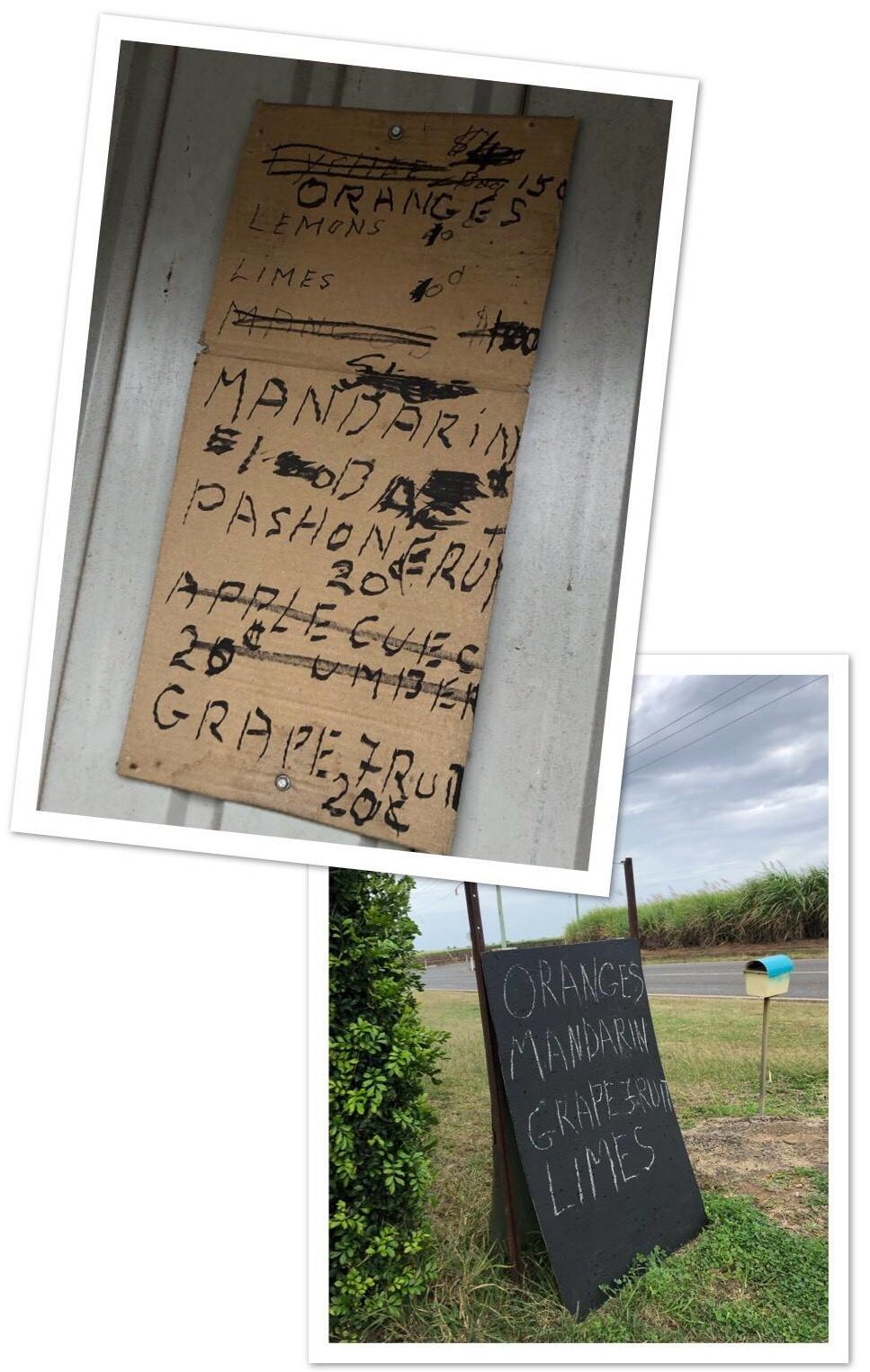 215 Burnett Heads Rd
This little stall, only 1.5kms down the road from RV Oceanside had a range of citrus fruit and passionfruit on offer for only a few cents! Look for the blackboard sign by the roadside and pull into the driveway to take your pick of what's on offer. I bought some lovely juicy grapefruits for only 20c each, along with a few limes.
Cnr Burnett Heads Rd and Springhill Rd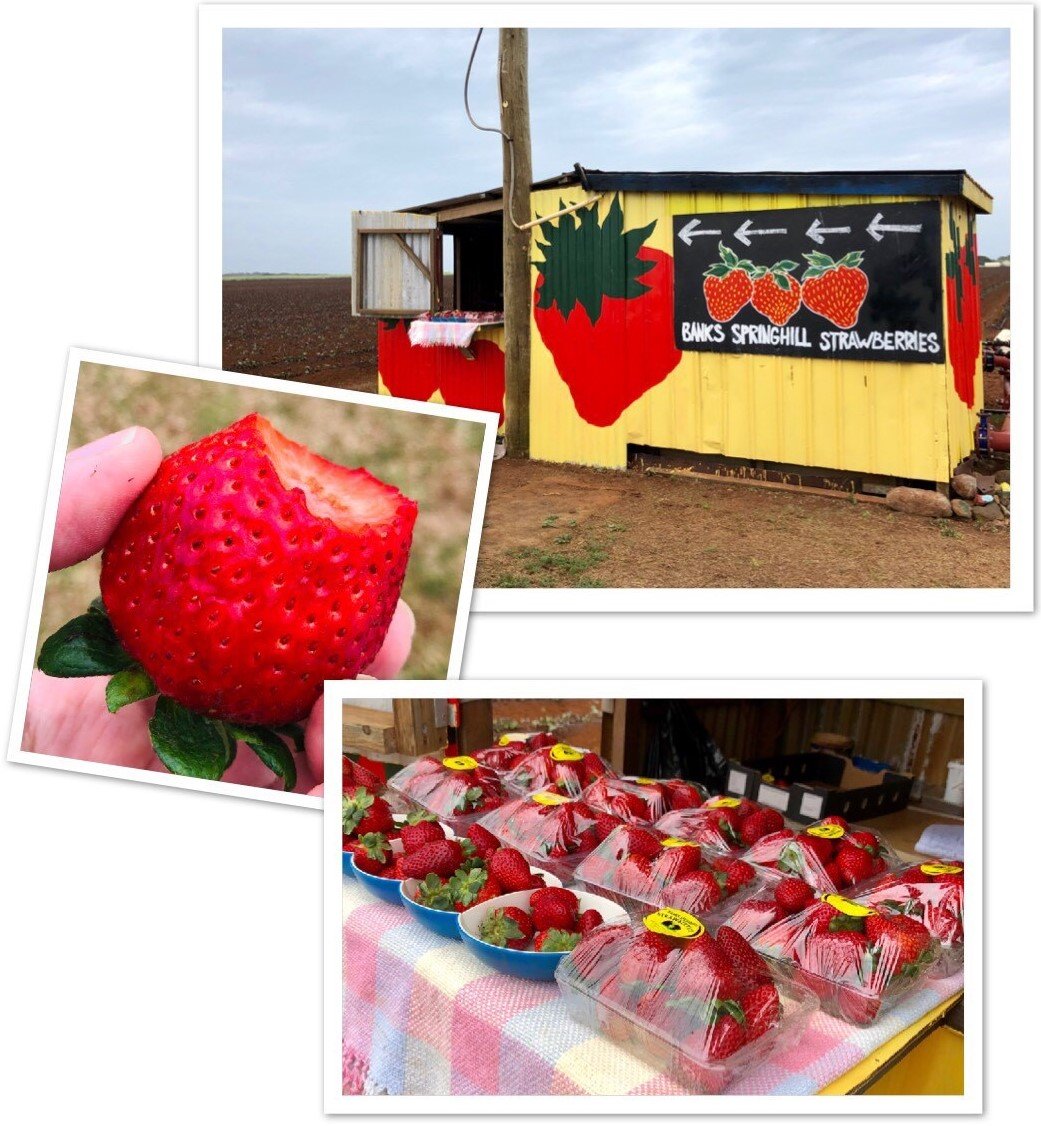 Banks Springhill Strawberries are open during the strawberry season (normally June – November) and you can't miss their brightly coloured stall! On my visit they had 500g punnets for sale, with taste testing encouraged. These freshly picked strawbs were big and sweet and I may have eaten half a punnet before I reached the Bargara roundabout…Definitely worth a visit! 
785 Burnett Heads Rd

Just a little further down the road I came across Red Shed Fruit & Vegetables. Pull into the driveway, (they have plenty of parking off the main road) and be spoilt for choice with products sourced from over 30 local producers. Red Shed is open Wednesday – Sunday. I picked up a kilo of lemons for $1.99 as well as a punnet of the biggest blueberries I've ever seen, which were being packaged up at the main counter when I arrived.
451 Bargara Rd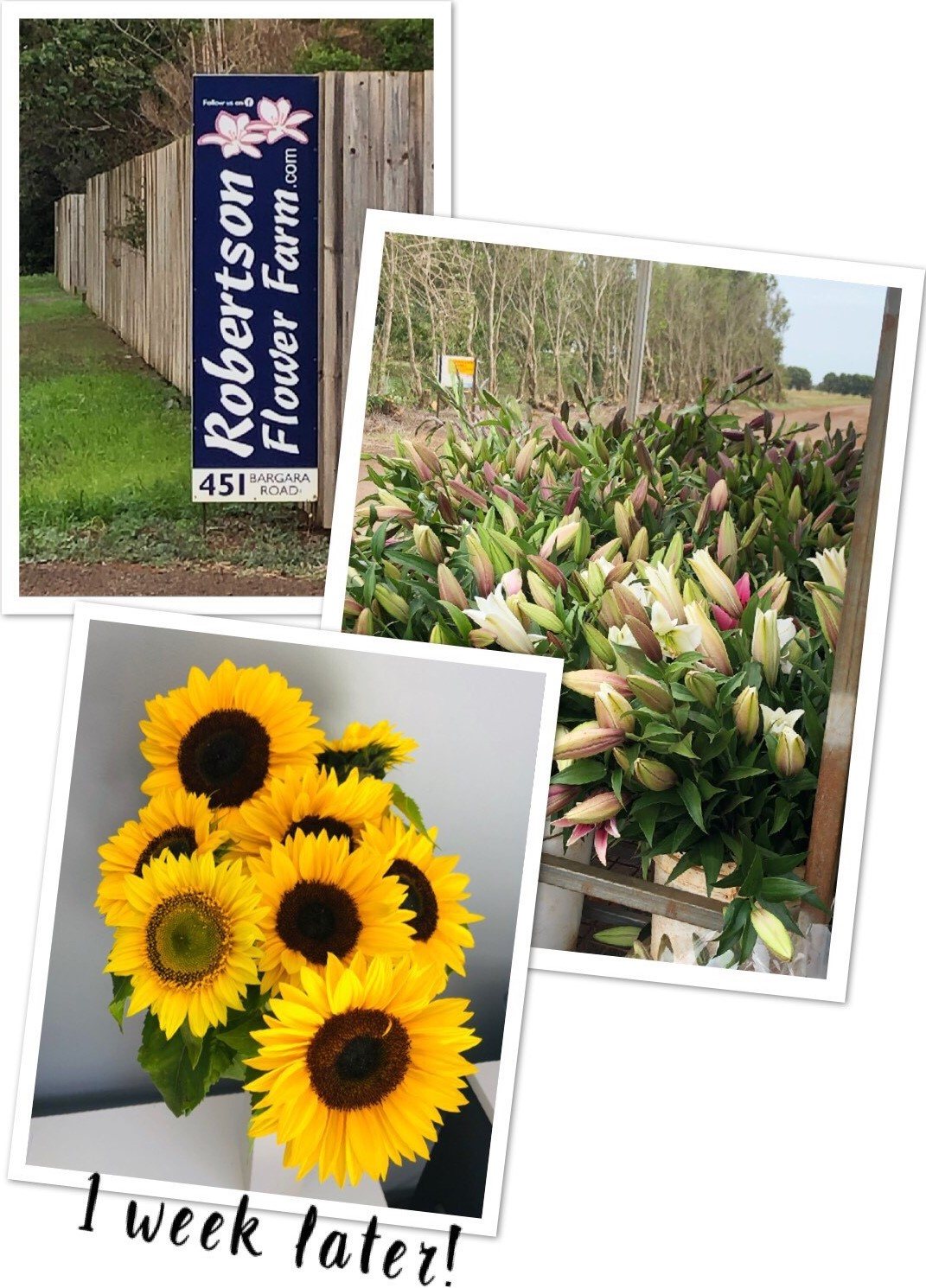 Robertson Flower Farm is open every Friday and they have eftpos available at the gate. Select your bunch of flowers straight from the trailer – I chose a bunch of Sunflowers (8 stems) for $15. On my visit, they had a variety of Lilies (Asiatic, white and fragrant) and Sunflowers available. You can follow them on Facebook to see what's on offer each week: www.facebook.com/RobertsonFlowerFarm
482 Bargara Rd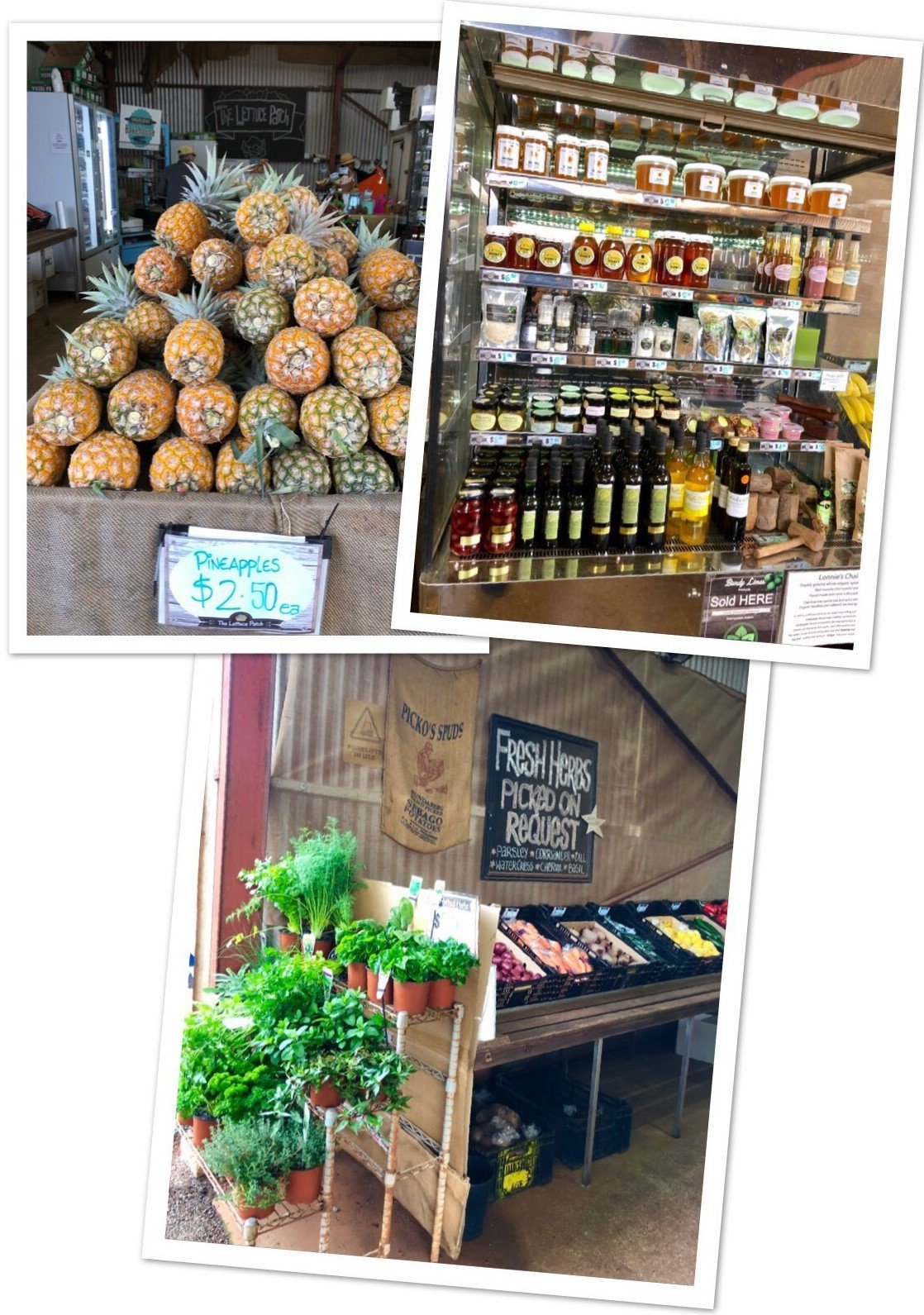 At Drive Thru to the Lettuce Patch, you don't even have to get out of your vehicle! They have a huge range of fresh fruit and vegetables, seedlings, as well as bunches of herbs that are picked for you on request. They also stock several locally made products from Bundy Honey, Bundy Limes, The Seafood Smokery, Fresh Fodder and High Society. If you swing by on a Friday, check out their weekly goodies boxes featuring a range of in season produce for a great price. I picked up a few sweet pineapples ($2.50 each) and some fresh beetroot and I was on my way.
539 Bargara Rd
Look for the sign! This little roadside stall offered sweet potatoes for $2.00 a bag.
543 Bargara Rd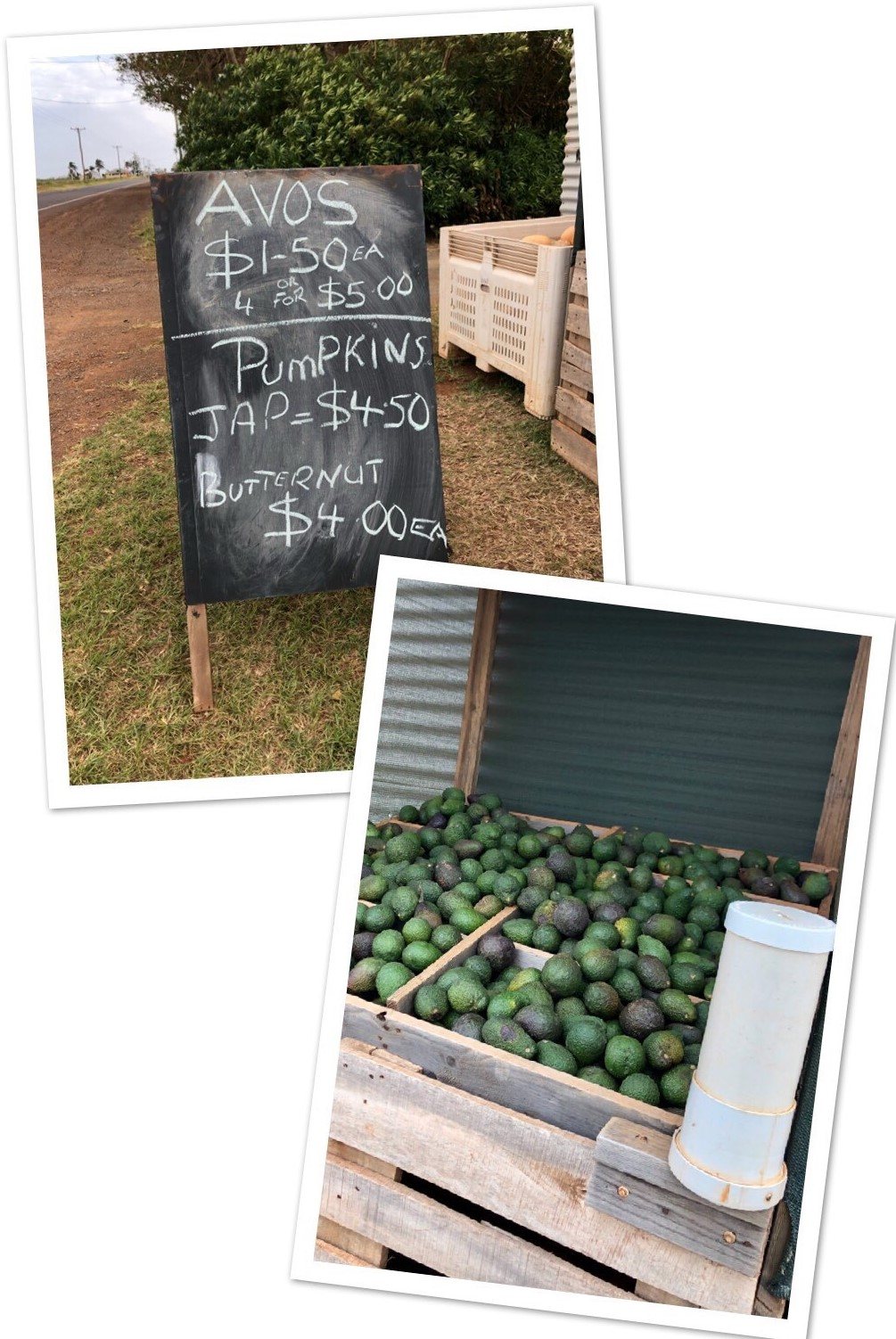 On the last stop of my roadside stall expedition, I was met with two varieties of pumpkins and crates of in-season avocadoes. A little low on spare coins (and space on my back seat!), I bought a whole butternut pumpkin ($4.00) and took the 7.5km drive via Mon Repos back to RV Oceanside.
I was thoroughly impressed with the huge range of produce available within such a short drive. No doubt there will be more roadside stalls to discover as the seasons change, so why not do a little exploring yourself? Make sure you let me know what you find! Check out the map below that outlines my trip. You can click on it to enlarge the image. 
Happy travels!
Amy