Display village now open!
Our display village is now complete and open for inspection.  
Featuring four different floorplans and finished in a range of styles to appeal to a variety of tastes, a visit to our display village is the best way to see just how exceptional our homes are. 
Located on Oceanside Avenue, these homes are in easy walking distance to our recreational precinct. Hard hat tours of these facilities are available as well. 
The Daintree (2 bed), Bellthorpe (2 bed), Warra (3 bed) and Wollemi (3 bed) are all available for inspection now. Call us to book your inspection today!  
The display village is open Monday – Friday from 10am – 2pm. Bookings are required at this time.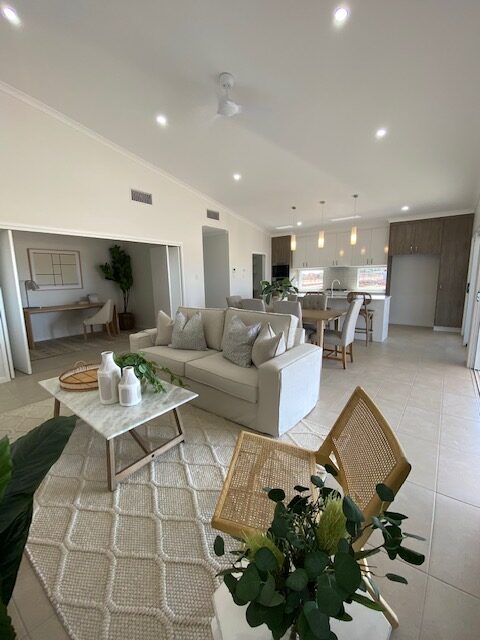 Daintree living & dining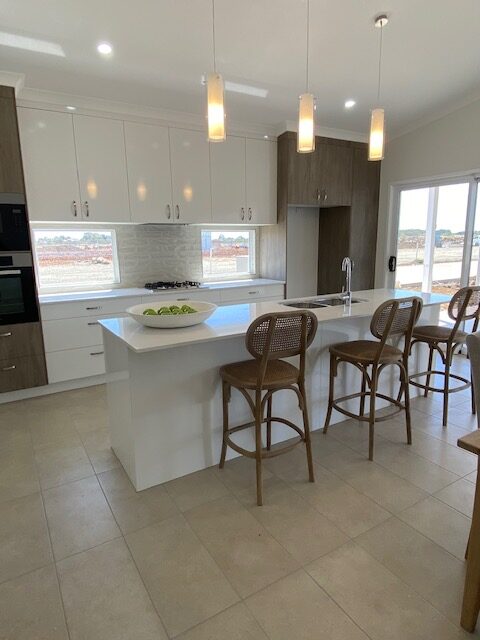 Daintree kitchen